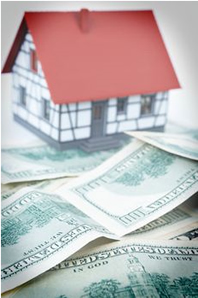 Deciding on the right mortgage program can be time-consuming and confusing. That's why it's a good idea to use a mortgage broker. Unlike banks and national lenders, mortgage brokers offer flexible programs and can easily switch your loan if you're offered a better deal. You'll need to provide recent paycheck stubs, bank statements, last 2 years tax returns and your credit report. This way your broker can accurately quote your purchasing range which is up to 41 percent debt to income ratio. With this information he or she can start contacting lenders to find you the best loan. It would also be helpful to speak to a few brokers to make sure you're getting the best rate. If you have bad credit, you may be able to qualify for a loan depending on what caused the bad credit and how long ago.
Fixed or adjustable rate?
That depends mostly on the current market situation. If interest rates are high at the time of purchasing you might want to go with adjustable rate since future rate drops might reduce your payments. If rates are low, fixed rate would be a good choice to protect you from eventual rising rates.
Types of loans
There are two types of loans - conventional and government. A conventional loan is any type of mortgage that is not secured by a government sponsored entity. A government loan includes
Federal Housing Administration
(FHA) fixed and adjustable rate mortgage loans, and Veterans Administration (VA) fixed rate mortgage loan.
Once you know what you can afford on your new home avoid making major purchases as this will change your financial situation. Keep track of your finances and be organized. Don't change your job just before buying unless it's absolutely necessary or for a higher salary - lenders view that as a sign of instability. Clear up as many debts as you can.
Don't overlook these expenses.
Once you've chosen your house you'll need funds for:
A down payment unless you choose a 100 percent or higher loan (it comes with higher interest rates).
Closing costs for services related to the closing of your real estate transaction such as: escrow fees of the company handling the transaction, title policy issuance fees, mortgage insurance fees, fire and homeowners insurance, county recorder fees and loan origination fees. There is financing available for those fees and your lender will give you an estimate as to how much it would cost.
Points - an up-front fee paid to the lender at the time you get your loan. Each point equals one percent of your loan amount. Points and interest rates are connected - the more points you pay, the lower your interest rate will be. That, however, means more cash at closing.
Make sure you understand all the terms. If not, ask your broker to explain them to you or look them up yourself. It's very important to have a good understanding of the situation so you can make informed decisions.

Back to the