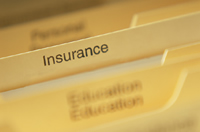 Accidents can happen in the moving process and your moving company can't guarantee that some of the boxes won't be dropped or shifted in transit. But by researching in advance you can make sure that the movers you hire are good at resolving complaints efficiently and you are covered if anything is damaged or missing.
Types of insurance available through your mover
Most moving companies offer insurance based on valuation. Valuation is the designated value of your shipment. Your mover is liable for the value of the goods they are transporting. There are different levels of liability and the level you choose will determine what reimbursement you will receive if an item is lost or damaged:
Declared value: The value of your belongings is calculated by multiplying the total weight of the shipment by a specific amount per pound. For example, if the specific amount is $1.75 per pound, and your household goods weight is 20,000 pounds, the mover would be liable for a maximum of $35,000.
Lump sum value (Assessed Value): If you are transporting valuable possessions you can purchase insurance for a specific amount depending on the insurance provider per $1,000 value. This must be declared on the bill of lading.
Full value protection: This insurance will pay for the repair or replacement of any lost or damaged items. There is a minimum coverage amount and applicable deductibles.
Determining the value of your goods

Create a list of all the items you're going to be transporting. Assign replacement value and weight. Replacement value is the cost to replace an item with another similar item to be used for the same purpose. For items like books, clothes, etc. you can assign value and weight to the box they're packed in, it's not necessary to inventorize them individually. Inform your moving company if you're transporting any valuables like collectibles, antiques or artwork. You could also take pictures of those in case you'll have to file a claim later. Finally, add up the number of items, their total weight and the total value. Refer to the list when choosing a moving company - it will help you determine whether they offer enough coverage.

Tips on choosing a moving company

Ask what kind of insurance they offer for lost or damaged items. Refer to the inventory list you created earlier and compare the maximum value of the mover's coverage to the total value you assessed from your list. Would it be enough? The amount listed is not guaranteed, however, it's subject to government regulations, taxes and laws. Research whether the company has any unresolved complaints against it or an unsatisfactory record with the Better Business Bureau.

You have nine months to file a claim against your moving company in case something is lost or damaged. They will have 30 days to acknowledge the receipt of your claim and 120 days thereafter to deny the claim or make an offer to reimburse you.

Supplemental Insurance

Your home insurance agent will be able to tell you whether your household goods are covered during the move. Most homeowner insurance policies cover around 10 percent of the value of your goods, including coverage for damage and theft/loss. Standard deductibles apply.

Another supplement to the insurance provided by your mover is the transit insurance. It's available through the mover or your homeowner's insurance agent.

Back to the