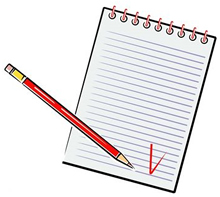 Imagine you just started packing only to realize you don't have the right packing supplies. In order to ensure that your goods arrive in good condition at your new house you'll need to wrap and pack them properly. Start by making a list of the things you're moving. Determine how many items will need special packaging, for example your computer would need a special electronics box with padding. Take measurement of objects larger in size or awkwardly shaped. This way you'll know how many and how big boxes you'll use.
You can purchase packing supplies at any
Post Office
, moving retailer or office supplies store. But if you want to save some money you can always get some supplies for free.
Boxes - ask in your local grocery store if they could give you some boxes, they usually have plenty. If you need more than a few, ask them in advance to save the empty boxes for you (let them know what sizes you need). Make sure the boxes you're using are sturdy and won't fall apart during the move.
Bubblewrap for padding. There are, however, many other things you already have that are ideal for padding - newspapers are a cheap alternative, the only drawback is that the ink can rub off on your dishes and glasses. Other things you can use for padding are clothes, towels, washcloths, small pillows, etc.
Tape / Tape Dispenser
Markers
Labels - there are different kinds of labels; some are pre-printed ("Fragile", "This End Up", etc.) but you can also get blank ones to be printed from your computer.
Furniture/Mattress covers - if you're moving large items that cannot fit in boxes it's best to protect them with covers against scratches and damage. You can also use old blankets or linen for this purpose.
Box cutter/utility knife
Foam for extra protection - could be necessary in boxes containing electric appliances.
Twine for tying and securing items
Masking tape for securing wrap around objects and attaching moving or loose parts.
Some companies offer complete moving kits which include small, medium, large and X-large boxes, wardrobe boxes, electronics boxes, padding materials and other supplies like markers and tape. This might be a good solution if you're looking to purchase everything from one place and save some time but it will usually cost you a little more.

Back to the